Delmon Complete Solutions
Project Management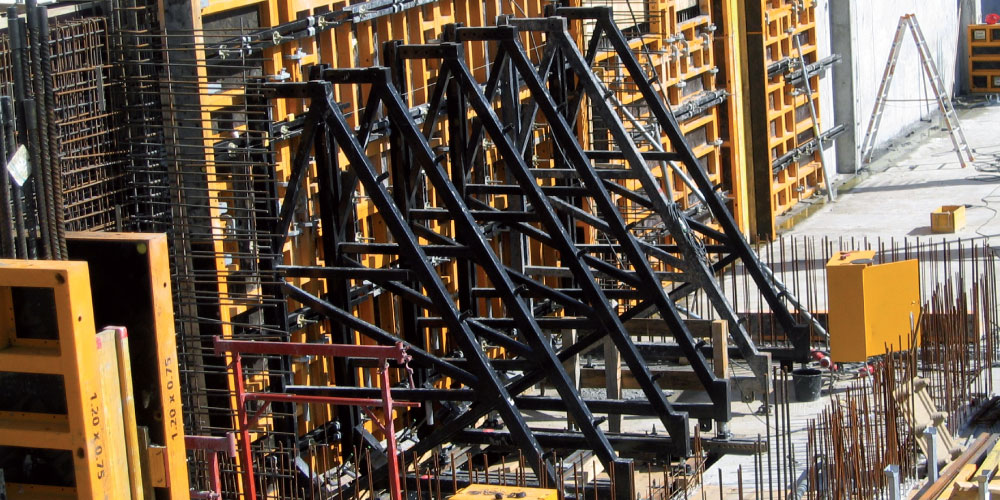 Easy to set up with no concrete leaking
UCAB-EUC Frames are single-sided formwork systems specifically designed to withstand extreme concrete pressure without anchors passing through the wall to be built.
BENEFITS
There are two systems avaiblable depending on the wall height: UCAB Walers and EUC Frames.
Compatible with all ULMA wall formwork systems.
UCAB Frames: For wall heights up to 3.3m. EUC Frames: for wall heights up to 7.2m.
The structures are moved together with the formwork panels to subsequent pouring stage.
Quick and easy fixing to panels with heads. Fixing to the ground with lost anchors left in the previously built concrete floor; the concrete pressure is transferred to these anchors and to the ground through the structure
Built-in working platforms: guaranteed safety for handling at height.
EUC Frames
| Product | Code | KG |
| --- | --- | --- |
| EUC Base Frame | 1907007 | 325 |
| EUC Top Frame | 1907006 | 54 |
| EUC Intermediate Frame | 1907005 | 350 |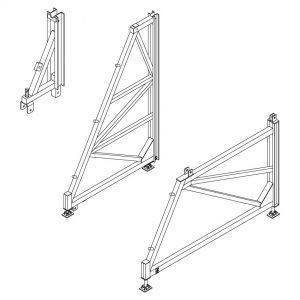 UCAB Frames
| Product | Code | KG |
| --- | --- | --- |
| UCAB Frame 3.3 | 1907003 | 123 |
| UCAB Frame 2.7 | 1907001 | 110 |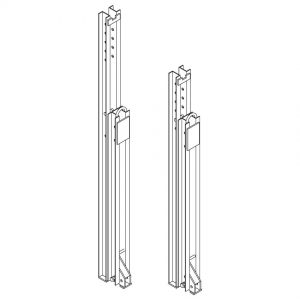 UCAB Push Pull Prop
| Product | Code | KG |
| --- | --- | --- |
| UCAB Push-Pull Prop 2.4-3.3 | 1907140 | 38.5 |
| UCAB Push-Pull Prop 2-2.85 | 1907090 | 34 |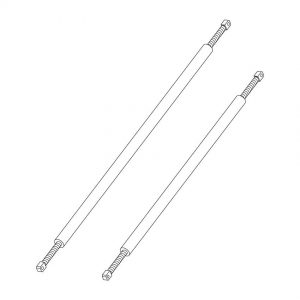 Anchors
| Product | Code | KG |
| --- | --- | --- |
| Loop Anchor DW15 | 1861847 | 2.1 |
| Fix Anchor DW15 | 230005 | 0.56 |
| Tie Rod 15/1.2 | 230120 | 2 |
| Hexagonal Coupler 15 30x100 | 7238003 | 0.3 |
| Plate Nut 15 | 7238000 | 0.73 |
| Loop Anchor DW20 | 1907175 | 4 |
| Loop Anchor DW26 | 1907176 | 8.9 |
| Fix Anchor DW20 | 238025 | 0.97 |
| Plate Washer Nut 20 | 1905160 | 1.2 |
| Tie Rod 20/1.2 | 238025 | 3.1 |
| Fix Anchor DW26 | 238036 | 1.9 |
| Tie Rod 26/1.15 | 1907131 | 5.4 |
| Base Plate 150x150x15 (D31) | 1861854 | 2.6 |