SIMPLE SOLUTIONS
Understanding, Planning, Solution
At Delmon, we build partnerships with our clients in order to deliver complete solutions for all their scaffolding, formwork and temporary works requirements.
UNDERSTANDING
We believe that our clients should receive a complete formwork and scaffolding solution from a single provider, so we have brought together a large range of products and expertise under one roof to offer a 'one-stop shop' solution for all temporary works requirements.
PLANNING
Over the years, Delmon have always been able to meet our clients' needs because of effective planning. By understanding our client's requirements and investing in modern effective equipment we are able to supply even large scale projects with minimal notice
SOLUTIONS
Our 40 years impeccable track record of project completion speaks for itself. Through understanding and comprehensive planning, we offer cost effective and efficient solutions helping our clients complete their projects within budget and on program.
ENVIRONMENTAL Responsibility
Clean Technologies
Delmon Scaffolding LLC is committed to leading the industry in minimizing the impact of its activities on the environment.
Source products that are reusable, durable and manufactured with green technology.
Maximize the use of recycled materials in production.
Minimize waste by evaluating operations and ensuring they are as efficient as possible.
Minimize toxic emissions through the selection and use of its fleet and the source of its power requirement.
Actively promote recycling both internally and amongst its customers and suppliers.
Source and promote a product range to minimize the environmental impact of both production and distribution.
Meet or exceed all the environmental international best practice that relates to the Company.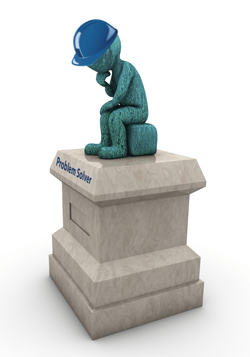 SALE or HIRE
Options that Best Suits You
Sale or Hire: Whether to purchase or hire formwork equipment can sometimes be a dilemma, but at Delmon we offer both options.
What Delmon Can Do For You!
Service. Our expert staff can advise you on which option is best for you and whether it is sale or hire, we will support you every step of the way to ensure the success of your project.
Logistics. We have one of the largest rental fleets in the Gulf and serve the region with numerous equipment yards scattered across the UAE, Qatar, KSA and Oman ensuring we can always offer our customer a wide range of options to suit any budget.
SALE – Long Term
Advantages
Can save money if equipment required long-term

Contributes to the assets of the business.

Investment can reduce future formwork costs

Contributes to overall growth of the company

Contributes to company expertise.
Disadvantages
Large initial investment required.

Capital tied up

Hidden costs include storage, warehouse and transport.

Cost of support personnel: designing, maintenance etc.
HIRE – Short Term
Advantages
No large investment required

Saves on transport, storage and maintenance

Optimum equipment is available for each task

Smoother work flow with no idle equipment.

Company resources can focus on core activity.

Resources of specialist supplier to hand
Disadvantages
Equipment is not an asset to the company