Delmon Complete Solutions
Project Management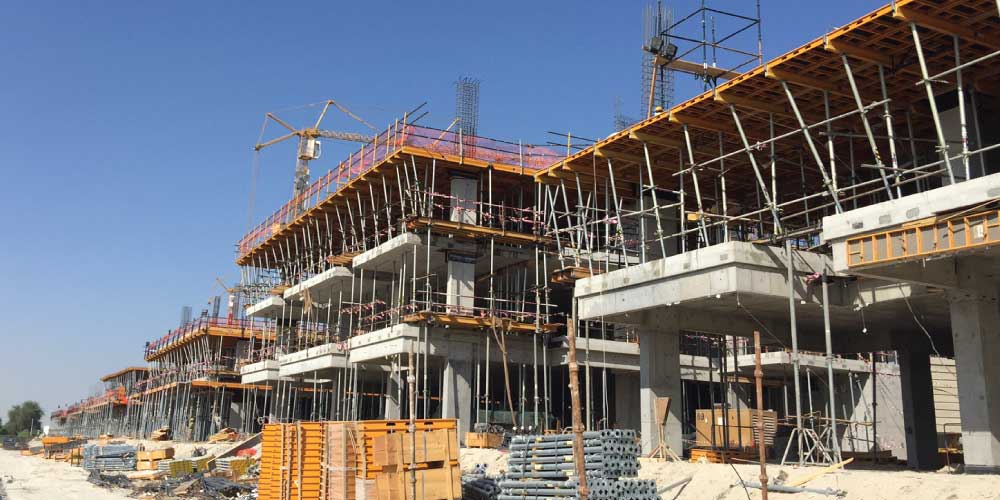 Quick erection and dismantling due to aluminium structure and fast striking system.
The CC-4 is a modular light panel slab formwork system which is easily recoverable. The CC-4 system is suited to large areas where the vertical structure is regular allowing speedy erection, saving on labor and cost.
This light weight system is mainly manufactured from aluminium and features a drop head system allowing for quick striking. It is also extremely safe as it can be erected from below with minimum labor.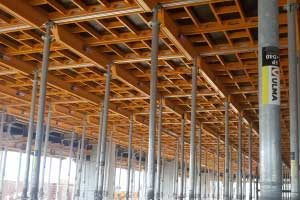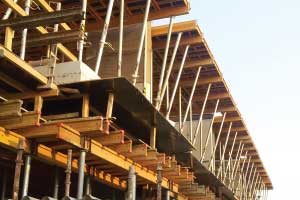 Light, Highly Efficient
BENEFITS
Very light materials.
Very safe system as erection and striking from below.
Early striking system with drop heads.
Slab thickness allowed up to 90cm.
Good protection of materials.
High class concrete finish possible.
Rapid cycle times due to early striking feature.
Primary running both directions giving excellent leading edge solution.
Transversal CC TE
| Product | Code | KG |
| --- | --- | --- |
| Transversal CC TE 1.5 ALU | 1870400 | 5.25 |
| Transversal CC TE 0.75 ALU | 1870405 | 2.65 |
| Transversal CC TE 0.375 ALU | 1870407 | 1.4 |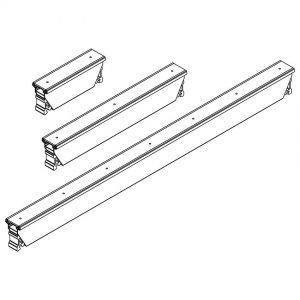 Panel CC
| Product | Code | KG |
| --- | --- | --- |
| Panel CC 1.5x0.75 | 1870090 | 15.4 |
| Panel CC 1.5x0.375 | 1870165 | 9.1 |
| Panel CC 0.75x0.75 | 1870096 | 8.3 |
| Panel CC 0.75x0.375 | 1870265 | 4.7 |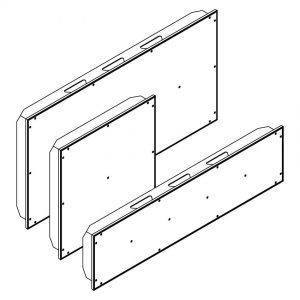 Drophead CC
| Product | Code | KG |
| --- | --- | --- |
| Drophead CC | 1870060 | 4.9 |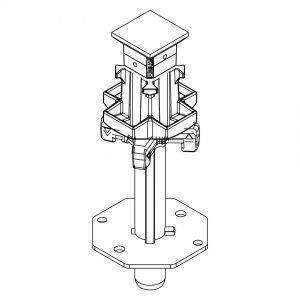 Transversal CC TR
| Product | Code | KG |
| --- | --- | --- |
| Transversal CC TR 2.075 | 1870225 | 8.7 |
| Transversal CC TR 1.5 | 1870045 | 6.3 |
| Transversal CC TR 0.75 | 1870050 | 3.2 |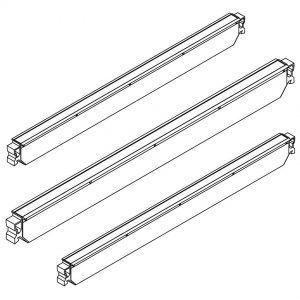 Beam CC
| Product | Code | KG |
| --- | --- | --- |
| Beam CC 2.32 | 1870029 | 16 |
| Beam CC 1.37 | 1870031 | 10.6 |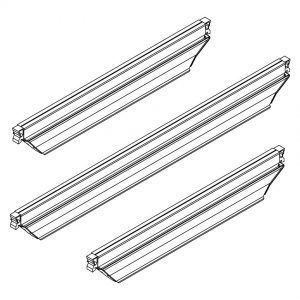 Drophead CCT
| Product | Code | KG |
| --- | --- | --- |
| Drophead CCT | 1870155 | 4.6 |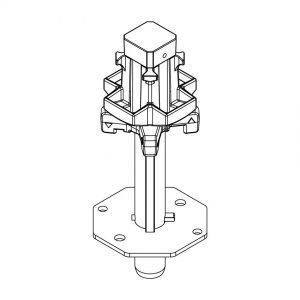 Edge Beam
| Product | Code | KG |
| --- | --- | --- |
| Edge Beam 2.32 | 1870464 | 8.7 |
| Edge Beam 1.57 | 1870465 | 5.7 |
| Edge Beam 0.82 | 1870466 | 2.6 |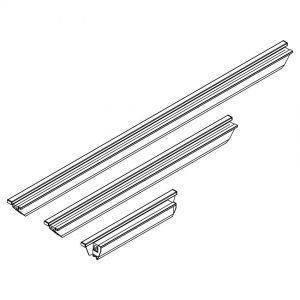 Beam CC W
| Product | Code | KG |
| --- | --- | --- |
| Beam CC W 1.5 | 1870105 | 8.9 |
| Beam CC W 0.75 | 1870150 | 4.4 |